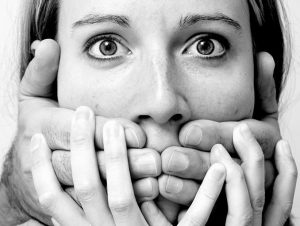 The story you are about to read happens every day to someone. Every 53 seconds a sexual assault is occurs in the United States. Statistics show that 1 in 6 women and 1 in 33 men have been the victim of sexual assault. Sexual assault is an extremely difficult topic to discuss. Fear, disbelief, and shame keep most people from talking about what has happened to them. So many people do not know where to turn or in whom they can place their trust. Project HELP is here to help you reclaim your life and to face the future and face the past with dignity strength and confidence. Click Here to read the story of Chellsey, an actual survivor, and how Project HELP helped her find the strength to talk about it, and guided her to recovery.
"My Story"
At thirteen, the only trouble I thought I would get into with my parents was coming home late after going out with one of my good friends, his cousin, and some of their other friends. Little did I know we were not going bowling as planned. The night quickly got blurry as the drugs they had slipped into my drink kicked in, leaving me with only vivid memories of my so called good friend since third grade and his older cousin raping me. They treated me as if I was a toy, there for their pleasure only. A year and a half later I finally let myself realize and recognize what had happened to me. I spoke up little by little as they harassed me throughout high school. Recently, six and a half years later, I told myself that I had to get help or I would never be able to be okay again. I tried to reach out to different "hotlines" and "support groups" only to feel worse and worse about myself with every person I spoke to. The moment I heard the woman's voice from Project HELP on the other end of the line I felt relief. It has gotten better and better every day since. They have taught me I am not alone, it is okay to talk about it, it is not my fault, and I can and will be okay again. I am not only okay again seven years later, but I have also learned so much about myself and grown in such a positive way as a person. I could not have done any of this without the support, kindness and care from Project HELP. I am very thankful I found them. I can now proudly say "I AM A SURVIVOR!".
Chellsey, age 20
Project HELP's confidential Crisis and Sexual Assault Hotline is available 24/7. We are here to help you through the most difficult hours when crisis strikes. Call us ANYTIME at the Project HELP Crisis and Sexual Assault Hotline at 239-262-7227. When life hurts, you are not alone!