Jennifer Johnson
Board President, Project HELP, Inc.
Owner, True Fashionistas
Jennifer has owned and operated a successful business in SWFL and believes that giving back to the community that gives to her and her team every day is very important. She joined Project HELP because she has an extreme passion for victims of violence as she is an abuse survivor herself....
"Being a knowledgeable community member makes a community grow stronger. Helping those who's pain and trauma may go unseen survive a difficult time, turns them into survivors who can continue as active strong members in our community."
******************************
Jacques Groenteman
Board President Elect, Project HELP, Inc.
Real Estate Advisor with John R Wood Properties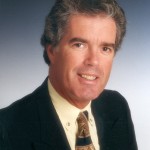 Naples resident for 23 years. 19 Years Rotarian, Board member Meals of Hope, Southwest College student mentor. Served on the Redevelopment board for the City of Naples 8 years.
"Have been on the board of Project HELP for over 4 years now and have seen what a great service to the community that quite frankly goes unnoticed by the general public. It serves us all 24 hours a day 7 days of the week…."
*****************************
Bobbi Jo Edwards
Board Secretary, Project HELP, Inc.
Sergeant, Collier County Sheriff's Office
Bobbi Jo Swarthout, a Naples Native, joined the Collier County Sheriff's Office in 1997, as a correctional deputy. She has served as a road patrol deputy and as an investigative detective. In 2004, Bobbi Jo was promoted to Sergeant and appointed to the Professional Responsibility Bureau (Internal Affairs). In September 2013 she transferred to the Special Crimes Bureau. Prior to joining the Sheriff's Office Bobbi Jo served in the US Air Force.
Bobbi Jo earned her BS and MPA from Hodges University where she graduated Summa Cum Laude. Bobbi Jo was awarded 2008 Master's Student of the Year. In 2009 Bobbi Jo earned the distinction of "40 under 40" by Gulfshore Business Magazine.
As a Certified Training Officer, Bobbi Jo enjoys sharing her experiences in different areas of Law Enforcement to mentor young deputies. She also participates in law studies presentations at local high schools and the CCSO Citizen's review panel. She is serves on several agency and community committees.
Off the clock Bobbi Jo enjoys spending time with her family and daughters, Megan and Zoë.
******************************
Laura Press Spiller
Board Member, Project HELP, Inc.
Local Artist

Laura is a local born entrepreneur and artist. She joined the Project HELP board in 2013 in the hopes to bring the community closer together, in support of all the amazing work the organization does. Project HELP is a wonderful organization that more people need and should know about and I am committed to helping make that happen.
"You have to laugh at yourself, because you'd cry your eyes out if you didn't."
*************************************
Danielle Matos
Board Member, Project HELP, Inc.
School Teacher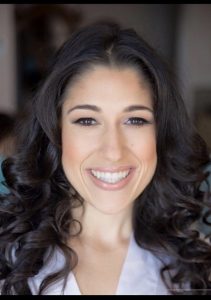 Born and raised in Ft. Lauderdale, Matos graduated from Florida Atlantic University in 2013 with a Bachelor's of Science in Criminal Justice and took a job in the child welfare system, which brought her to Naples where she found her calling as a fourth grade teacher. Even when her daughter was born in 2016 and she chose to become a mom-at-home, she continued to teach English online to children in China. She's always been drawn to meaningful work that makes a difference in the community.
"I've always wanted to be involved in something important. Meaningful. I wanted to make a difference in the world, but never found the perfect fit until I met and befriended a Board member of Project HELP," states Danielle Matos, who has joined the Board of Directors with a strong commitment to serve. "I didn't even know there were places like Project HELP. I knew immediately that I wanted to join. Having survived the effects of an abusive relationship when I was younger, I knew I could offer value as an advocate for people in abusive relationships. I want survivors to know that they are not alone, that 100% of our services are free…and that everyone who works there is committed with their whole heart. The people at Project HELP are awesome."
******************************************
Anthony Leopizzi
Board Member, Project HELP, Inc.
CEO, Verita Wealth Advisory Group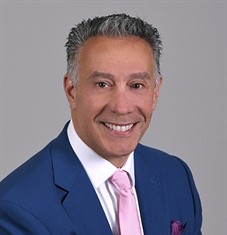 Anthony J. Leopizzi, a Private Wealth Advisor and CEO of Verita Wealth Advisory Group, a private wealth advisory practice of Ameriprise Financial Services, Inc., has been a financial advisor, serving the Florida and NY metropolitan area for over 30 years.
Anthony is a graduate from the NY Institute of Technology. He started his career as a stockbroker and later joined Ameriprise in 1990.
As an Agency leader, Anthony has achieved Ameriprise Circle of Success, for 29 consecutive years, leading him to become a Diamond Ring Club member since 2003. In 2004 Anthony was inducted into the Ameriprise Hall of Fame.
Anthony thrives on active involvement with his community. He is actively involved with the Ameriprise National Day of service, helping to end hunger in our communities. He is currently 2nd Degree Knight with the Oyster Bay Chapter in NY and was a past President of the Financial Planning Association in the Greater Hudson Valley from 2003-2009.
Anthony currently lives in Naples, FL with his wonderful wife, Jadis. He is a proud father of two wonderful daughters, Michaela and Amanda. In his spare time, he enjoys, golf, tennis and mixed marital Arts.
******************************************
Erik was born and raised in Naples, Florida. His family has been in Naples for 65 years. Erik is married with two girls, 18 and 14. Erik's oldest daughter currently attends Mars Hill University on a swimming scholarship.
The City of Naples hired Erik in January 2006. He was assigned to road patrol, where he worked as a proactive patrol officer on the night shift. He made one of his focuses to be, taking drunk drivers off the road. He worked diligently as a road officer making many DUI arrests during his time on the road. In August of 2011, Erik was promoted to the Criminal Investigations Division as a general crimes detective. He found his true passion for death/homicide investigations and became the lead Homicide Investigator. While in CID, he obtained his master's degree in Public Administration. This allowed him to become an adjunct professor for Florida Gulf Coast University. In March of 2021, Erik was promoted to Sergeant in the road patrol division. Erik currently oversees a dayshift squad of patrol officers.