(Newly elected 2014 as Board President)
Jennifer Johnson
Board President, Project HELP, Inc.
Owner of True Fashionistas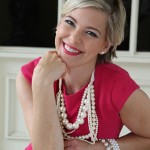 Jennifer has owned and operated a successful business in SWFL and believes that giving back to the community that gives to her and her team every day is very important. She joined Project HELP because she has an extreme passion for victims of violence as she is an abuse survivor herself….
"Being a knowledgeable community member makes a community grow stronger. Helping those who's pain and trauma may go unseen survive a difficult time, turns them into survivors who can continue as active strong members in our community."
******************************
(Newly elected 2014 at Board President Elect (past Secretary)
Jacques Groenteman
President Elect, Project HELP, Inc.
Real Estate Advisor with John R Wood Properties
Naples resident for 23 years. 19 Years Rotarian, Board member Meals of Hope, Southwest College student mentor. Served on the Redevelopment board for the City of Naples 8 years.
"Have been on the board of Project HELP for over 4 years now and have seen what a great service to the community that quite frankly goes unnoticed by the general public. It serves us all 24 hours a day 7 days of the week…."
*****************************
(Joined Board in 2015, newly elected Board Treasurer)
Melissa Hedberg
Board Treasurer, Project HELP, Inc.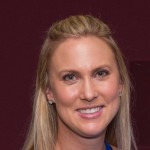 Melissa Hedberg, a Naples native and FGCU grad where she earned her masters in accounting, recently began a new job at Hertz after spending five years managing the accounting department for John R. Wood. Melissa received her bachelor of science degree from Lander University in South Carolina, where she was a member of the NCAA D2 women's volleyball team. In addition to serving as our board Treasurer, Melissa is a member of the Next Generation Board of Hope for Haiti, where she is secretary and co-chair of the annual Food Packing Event.
*******************************
(Joined Board in 2014 Newly elected Secretary)
Sergeant BobbiJo Edwards
Board Secretary, Project HELP, Inc.
Collier County Sheriff's Office
Special Crimes Bureau
A Naples Native, BobbiJo Edwards joined the Sheriff's Office in 1997, has served as a correctional Deputy, a road patrol deputy, an investigative detective was promoted to Sergeant in 2004 appointed to the Professional Responsibility Bureau and in September 2013 she transferred to the Special Crimes Bureau.
"Serving our community in Law Enforcement, I am very aware of the services which Project HELP offers our community, however, I also want to help spread that word so all community members are aware of all the services offered, free and confidentially. The relationship is enriched because of our partnership and combined effort to assist victims of crimes.
******************************
(Joined Board in 2013)
Laura Press Spiller
Board Member, Project HELP, Inc.
Owner/Sweet LuLu's Custom Cupcakes LLC

Laura is a local born entrepreneur and artist. She joined the Project HELP board in 2013 in the hopes to bring the community closer together, in support of all the amazing work the organization does. Project HELP is a wonderful organization that more people need and should know about and I am committed to helping make that happen.
"You have to laugh at yourself, because you'd cry your eyes out if you didn't."
*************************************
(Joined Board in 2015)
Lisa Freund
Board Member, Project HELP, Inc.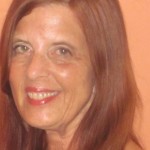 Originally from New York, Freund earned her doctorate in education from Teachers College, Columbia University, and was a teacher, staff developer and professor of education for almost 40 years prior to her retirement in 2012. She devotes her time now to volunteerism and social action.
*****************************************
(Joined Board in 2015)
Jennifer  Franchino
Board Member, Project HELP, Inc.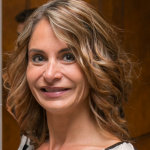 Jen Franchino, legal assistant and business manager with the Law Office of Thomas W. Franchino, has joined the board of Project HELP, the rape and crisis center of Collier County. A graduate of Lely High School and Lorenzo Walker Technical College, she also volunteers with Collier County Public Schools and as a service dog handler
******************************************
(Joined Board in 2015)
Alex Olivares
Board Member, Project HELP, Inc.

Alex Olivares is the Human Trafficking Resorce Center Coordinator at Florida Gulf Coast University, as well as works for the Human Trafficking Victim Counseling Program for Catholic Charities.  Alex also holds two adjunct professor positions at Florida Gulf Coast University and Hodges's University.